UTokyo Global FFDP
What is The University of Tokyo Global Future Faculty Development Program (UTokyo Global FFDP) ?
Our society has become global, and universities receive more international students and researchers who use English as a lingua franca. Concurrently, universities all over the world have been urged to play an increasing role not only as research institutions, but also as key societal pillars for human and educational development.
At present, university professors are required to be "excellent educators" as well as "excellent researchers"; hence, when hiring, universities not only take into consideration research achievements and previous experience, but they also grant significant importance to the applicants' actual teaching competences, valuing their teaching certificates and asking them to submit examples of syllabi and to conduct mock lessons.
In light of these new demands, UTokyo Global FFDP has been designed with an international perspective and launched to support graduate students, postdoctoral fellows and new faculty members in acquiring educational and practical competences to fulfill the teaching role at universities in Japan and overseas. Why don't you join us to think, practice and learn what it means to "teach at university level" while interacting with colleagues from diverse disciplines and contexts?
Note: This program is offered entirely in English. If you are interested in the Japanese version of the program (UTokyo FFP), please click here.
Are you interested in our program? Click here and check out the syllabus!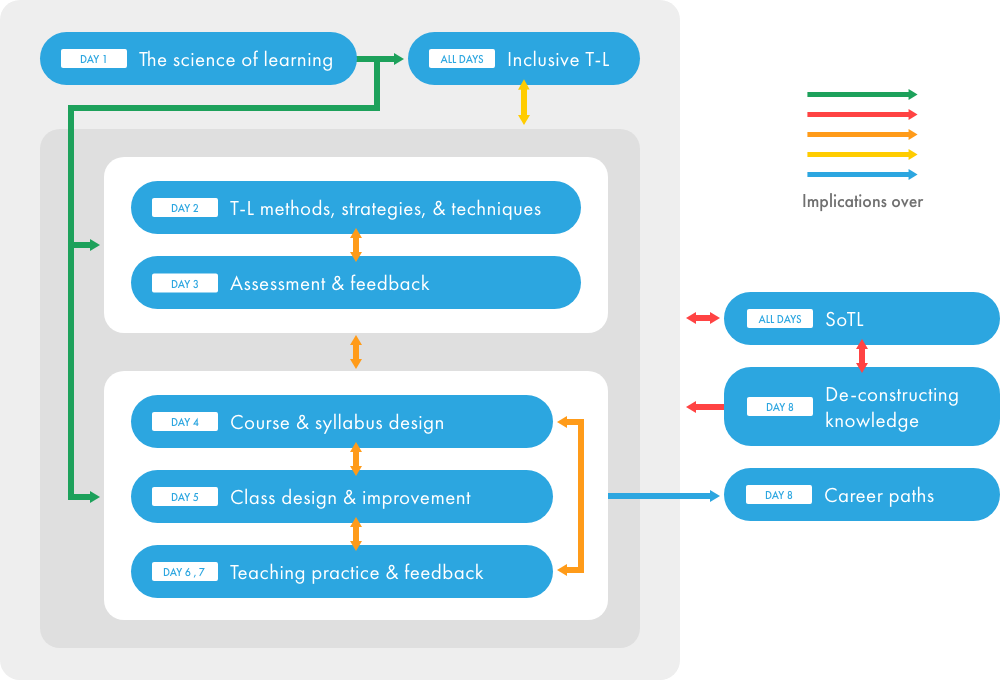 Features of UTokyo Global FFDP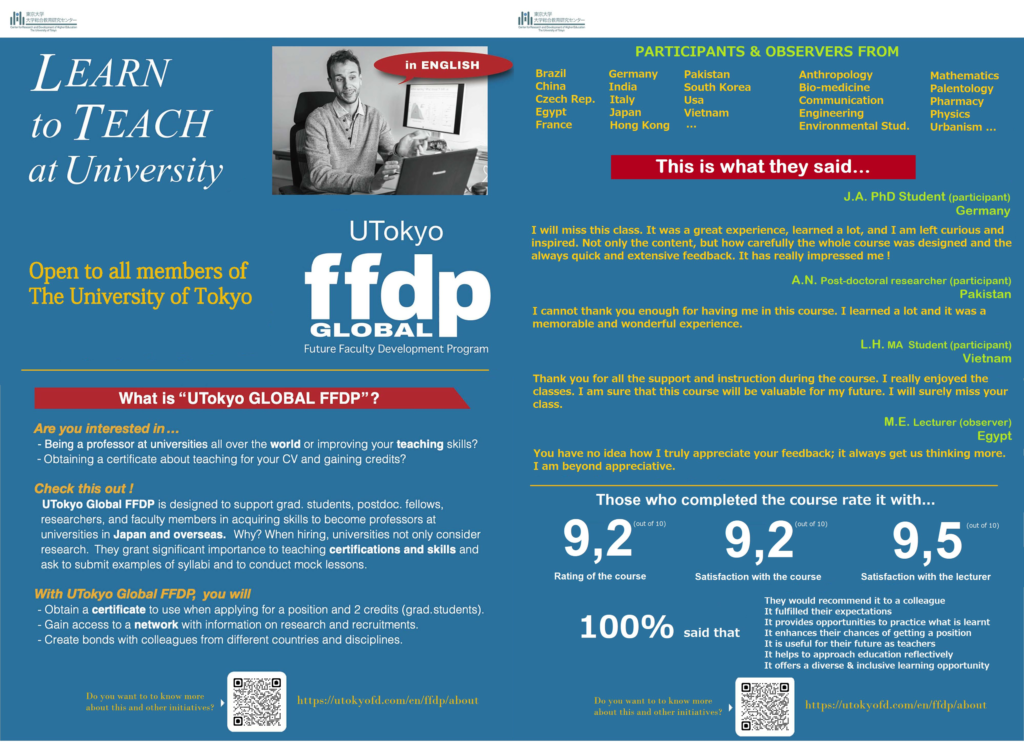 Upon successful completion of this course, you will:
Acquire global teaching competences
You will gain educational competencies required for becoming a reflective university teacher who can stimulate and guide the students' active learning in a variety of international contexts.
Obtain a certificate to use when applying for a position
You will obtain a certificate of completion that you can use in your resume when applying for a position as a university teacher anywhere in the world.
Gain 2 credits if you are a graduate student
Graduate students can also earn 2 credits.
Create bonds with colleagues from different countries and disciplines
You will create personal and professional relationships with colleagues from a variety of disciplines and will have access to a network of alumni with information on research societies and public recruitments at universities.
Please click here or scan the QR code below to follow us on Twitter!