2017年10月05日
[Workshop] Class Management: How to Solve Problems in Teaching
Call for Participants to Workshop
Class Management: How to Solve Problems in Teaching
When: November 2, 2017 17:30-20:30
Where: Conference Room, Ito International Research Center,
     Hongo Campus, The University of Tokyo
Who:Graduate students, post-docs and young faculty members at the University of Tokyo
Capacity: 20
Participation Fee: No charge
Language: English
Registration:Advance registration required.
Please apply online by October 19, 2017. →https://goo.gl/forms/JaIAiRqzHAS3QgVE2

☑Who Should Attend?
Graduate students, post-docs and young faculty members at the University of Tokyo. We welcome both the Japanese and international members who are in the early stage of academic careers and who struggle to teach in English in the fields of humanities, social sciences and natural sciences.
☑Why is it Relevant to You?
Given the progress of globalization on campus, current and future faculty members are now expected to develop not only their research skills but also their ability to teach in English. This workshop will help you acquire and improve your basic teaching skills in English.
☑What are the Outcomes?
The participants will:
Learn basic skills of managing a class in English.
Get tips to handle difficult situations in teaching.
Build a network among the current and future faculty members.
☑Workshop Description
This workshop addresses the issues of teaching the students with various backgrounds at university. We will discuss some of the major issues that teachers (as well as Teaching Assistants, Tutors and Lecturers) face when teaching in English. Then, we will explore strategies to resolve such issues.
☑Instructor
Jan Sølberg
(Associate Professor, The University of Copenhagen)
Area of research: Educational capacity building, teacher development, higher education, educational policy, educational leadership.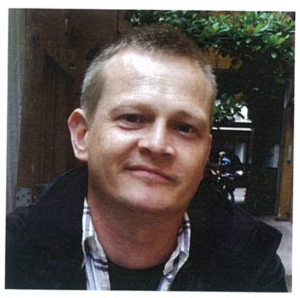 ☑Contact
Division for Learning Environment and Educational Technology
Center for Research and Development of Higher Education
The University of Tokyo
E-mail: page-ea*tree.ep.u-tokyo.ac.jp
(please use @ instead of *)[:]