2019年02月21日
【Event report】PAGE Seminar: Researching local realities in the growing global phenomenon of English Medium Instruction (EMI) in higher education
<About>Saturday, February 16th, 2019
Professional and Global Educators' Community (PAGE) invited Dr. Nicola Galloway from the Moray House School of Education, University of Edinburgh, and organized a seminar to discuss English medium instruction (EMI: teaching academic subjects in English) in higher education. It was held at the Ito International Research Center, Hongo Campus on February 16th.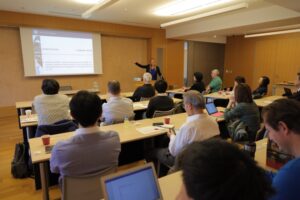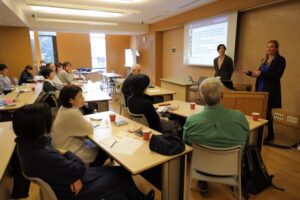 A total of 19 participants consisted of graduate students and faculty members from the University of Tokyo and other universities. Dr. Galloway gave a lecture entitled "Researching local realities in the growing global phenomenon of English Medium Instruction (EMI) in higher education," followed by a discussion among the participants. They shared their ideas based on their own experiences, and the discussion proceeded in a friendly atmosphere. The participants deepened their learning of the findings of EMI and how it is practiced and also the bonds of the EMI community through the lecture and discussion.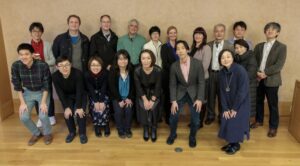 The seminar was live-streamed on the YouTube channel of PAGE / English Academia. The archive is available below.
PAGE will continue to hold workshops focusing on the improvement of skills in teaching academic subjects in English. We sincerely look forward to your participation.
Click here for a free online program provided by the PAGE project: English Academia.↓
https://utokyo-ea.com
Click here for more details of the PAGE project. ↓
https://www.he.u-tokyo.ac.jp/activities/page/