2022年08月04日
【Event Report】Microteaching session. Organized by UTokyo Global FFDP
On July 29th, 2022, UTokyo Global FFDP held a microteaching session conducted in the English language with lecturers from The University of Tokyo and others institutions.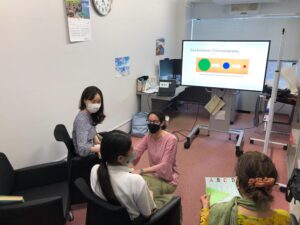 During this faculty development event, with attendants from Egypt, Japan, South Korea, and Spain, the participants that the opportunity to teach a class (from disciplines such as language learning and pharmaceutical sciences) and share educational ideas through peer-feedback.
Thanks to all the participants, the session was lively and full of meaningful educational reflections.
UTokyo Global FFDP will continue to hold similar events to promote faculty, academic, and educational development of future and current academics. If you are interested, please USE THIS FORM (click over "use this form") so we can  inform you. We sincerely look forward to your participation!