2017年05月13日
[9th UTokyo FFP] DAY 4 Evaluation
DAY 4 of the UTokyo FFP on evaluation was held on May 11th and 12th. The main topics were as follows:
・Significance of evaluation
・Methods and targets of evaluation
・Formative evaluation and summative evaluation
・Reliability, validity, and efficiency of evaluation
・Measures to take after evaluation
・Rubrics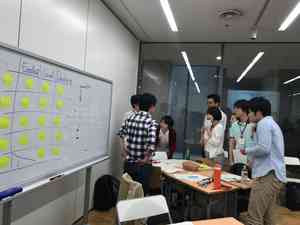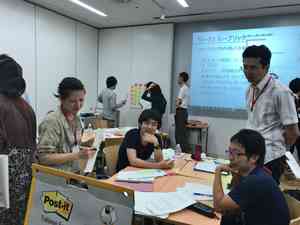 In the UTokyo FFP, participants work on exercises in creating rubrics during the session on evaluation, every semester. "Knowing" rubrics and "Being able to create" rubrics are completely different. The exercises are intended to help participants consider the values and limits of rubrics in their own contexts by actually creating one.
It is very difficult to create a rubric from scratch. One of the effective ways to make it easier is to find a rubric with similar learning goals to yours and customize it. As for rubric samples, please refer to the following website:
AAC&U VALUE Rubric (English)
American Association of Colleges and Universities (AAC&U) offers what they call "VALUE rubrics." They are templates of rubrics for various tasks, which you can use and customize. You have to go through the "shopping cart," but they are available for free download.
Participants created rubrics in groups. And they shared their rubrics with a method called "Gallery Walk," where they examined others' rubrics freely. One of the group members remained to explain the rubric they made, and the rest looked around to see the other groups' rubrics. Another sharing method called "Poster Tour" will be used in the next session, so we would like the participants to contrast it with "Gallery Walk."
By the way, we are sparing more time for Q&A sessions than in previous semesters. And since participants reflect on what they learned after each session by filling in an online form, and we reply to their questions via documents, we are receiving more questions than before. I'm very happy to receive good questions one after another as the instructor of this course.
The class design is, therefore, modified every class in response to the above interaction, and so we sometimes have to shorten the time for sharing activities in groups by changing them into pair activities, but I believe it is important to keep the class design flexible.
(Kurita)