2016年10月07日
[8th UTokyo FFP] New Semester Begins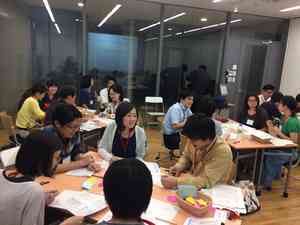 "The University of Tokyo Future Faculty Program" (UTokyo FFP) started on October 6th and 7th.
It will be held for two consecutive periods every other week, in principle, over A1 and A2 Terms. The first class focused on creating a collaborative learning environment. The main topics were as follows:
・Icebreaker (Introducing others)
・Research presentation (1-min self-introduction) & peer review
・Present situation of higher education
・Summary of the UTokyo FFP
Participants first looked nervous, but by working on activities such as asking questions, making pairs, and introducing others, they seemed to open up to each other by the end of the class. Both classes got off to a good start.
(Kurita)