2023年06月29日
【Report】UTokyo Global FFDP 2nd Edition:DAY 5
The fifth session (DAY 5) of the 2nd edition of UTokyo Global FFDP was held in-person on Tuesday, June 27th, 2023. The topic of the session was "review & class design". The following are some of the key moments (highlights) of the session.
HIGHLIGHTS OF DAY 5
First, we started the class reviewing the contents of the previous class with the participants' ideas.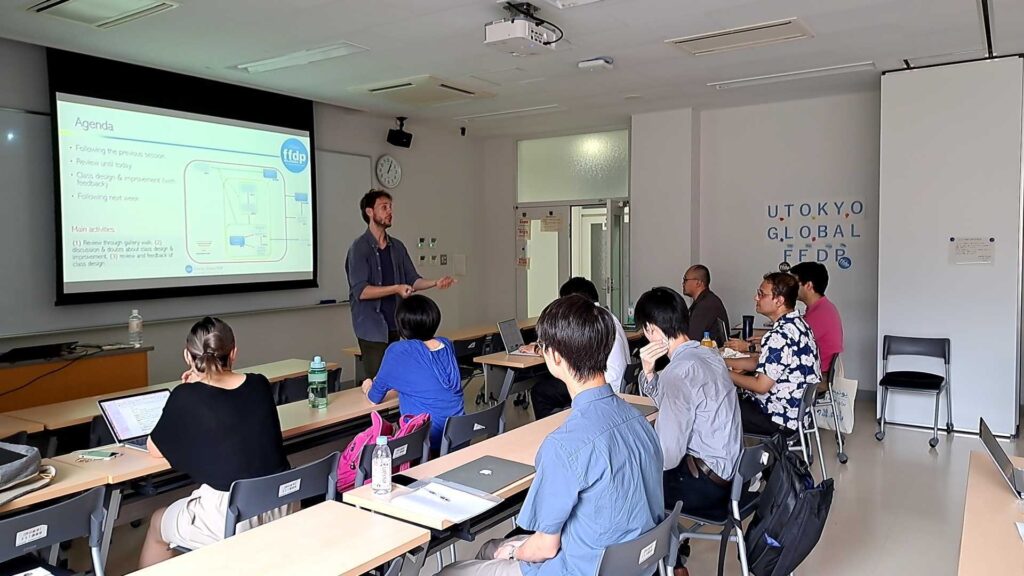 We spent the first part of the class practicing poster tour/gallery walk. The participants were divided in four groups that worked in creating four posters, each addressing the main contents of one of the previous four sessions of the course. This was not only a moment to recall and retrieve ideas, but also to develop a more profound understanding of the poster tour/gallery walk technique by experiencing it (what we call, experiential learning).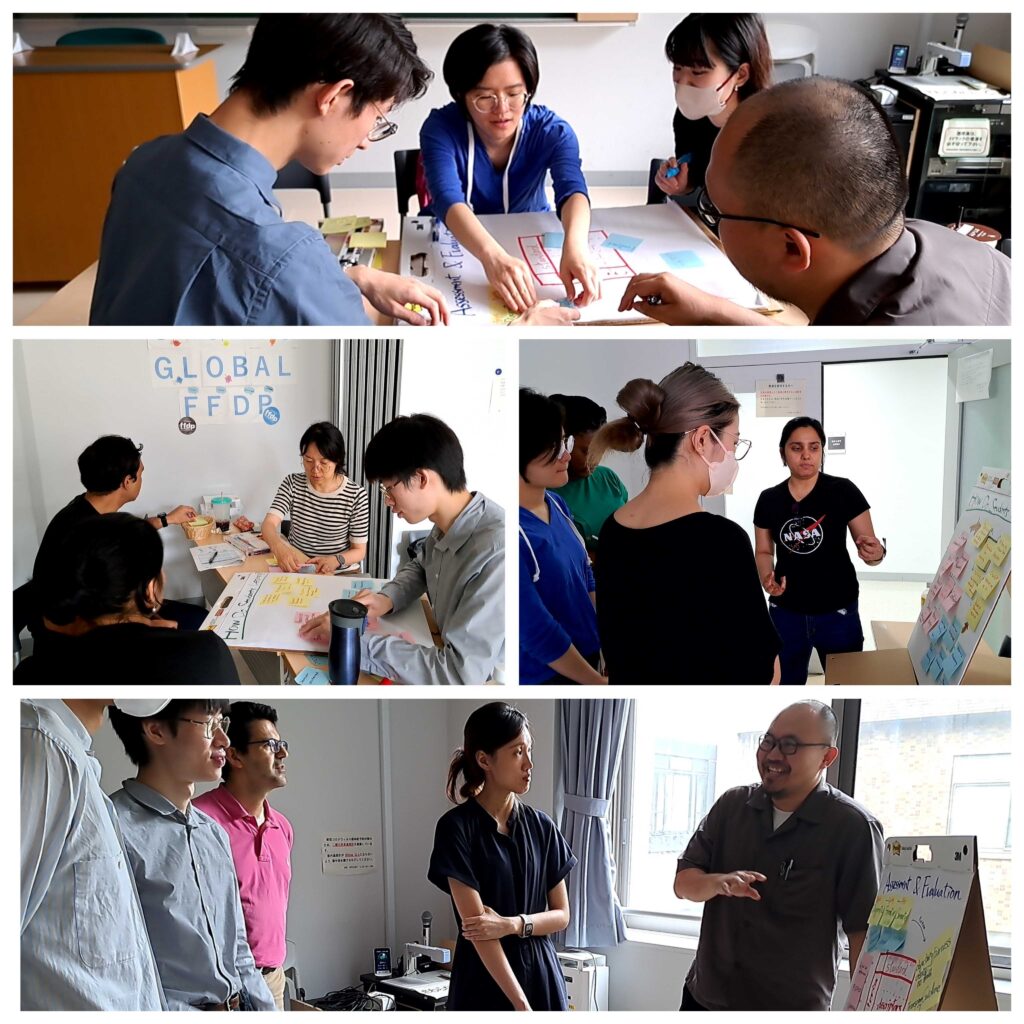 Following this, we explored different ideas regarding the design and improvement of a class and its instruction (key moments, events, etc.).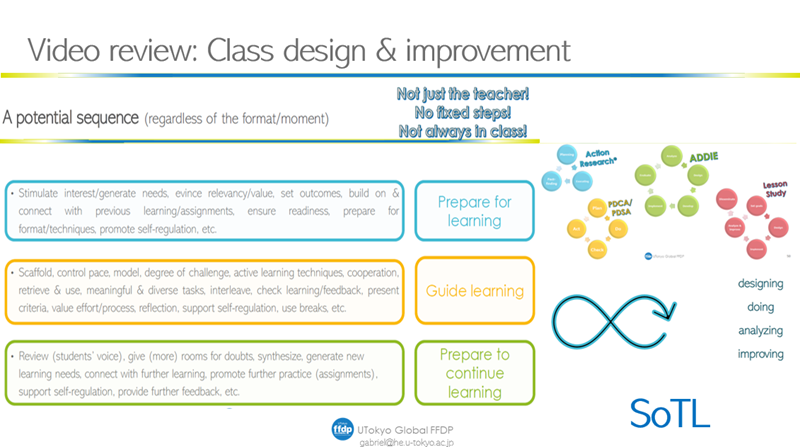 With this preparation, the participants (in groups) shared the design and structure of a class that they are preparing to teach in the following sessions of this course. While sharing their design sheets, they receive feedback from their peers to improve them. In the next two sessions of the course, the participants will deliver this brief class and receive feedback from their peers (two times in two different weeks).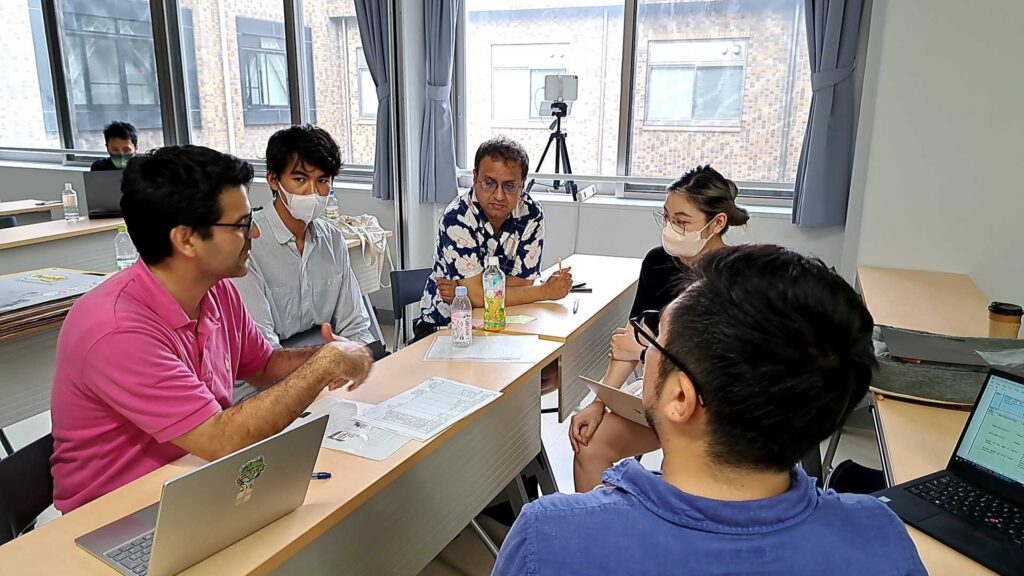 Lastly, as always, we summarized the session and presented the structure of the following classes. Also, the participants filled in a small survey.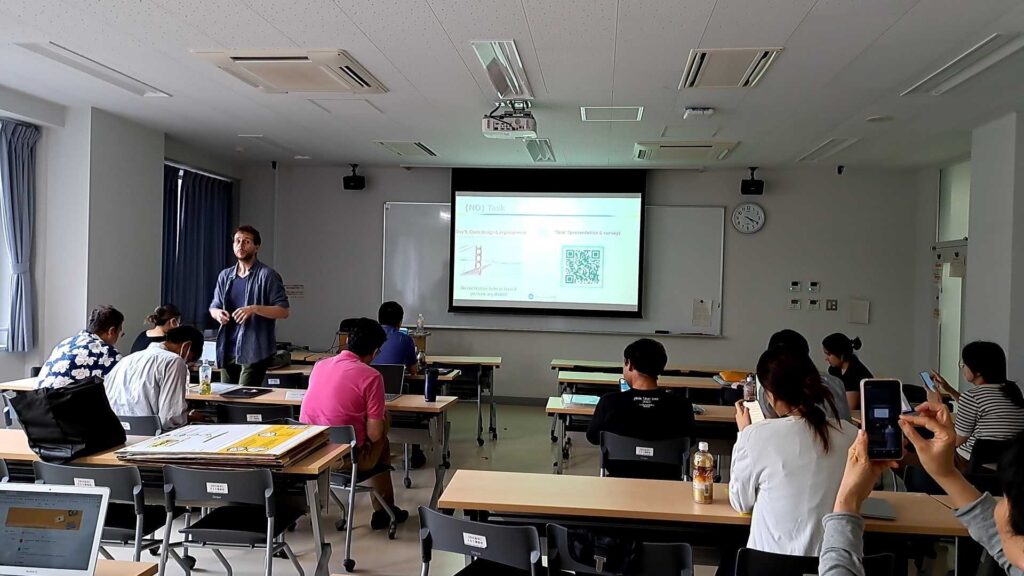 Stay tuned for new reports of UTokyo Global FFDP after DAY 6!
Dr. Gabriel Hervas (Lecturer. Project Associate Professor)
Ms. Airi Kawakami(Staff. Project Academic Specialist)