2020年03月17日
【Event report】PAGE Special Guest Workshop ③ Teaching in English
<About>
Friday, December 13th, 2019, 17:00-19:00 @Galllery 1, B1, Ito International Research Center, Hongo Campus
Professional and Global Educators' Community (PAGE) organized a workshop "Teaching in English <Intermediate Level>." We invited Dr. Michal Mazur (Assistant Professor, Nitobe College for Graduate Students, Institute for the Advancement of Higher Education, Hokkaido University) as an instructor. A total of 9 participants consisted of graduate students and faculty members at the University of Tokyo.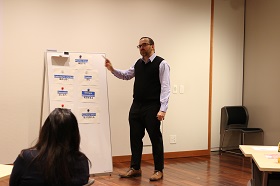 The workshop was intended for those who already had experience of teaching in English. The participants learned about the shift of universities in the age of globalization and a wide variety of elements they should take into account when teaching in English. There were tips on how to create an atmosphere of letting students speak out in the classroom and how to paraphrase your words to give positive feedback to them.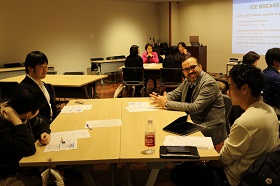 They also learned about Bloom's taxonomy, discussed how to improve their own classes, and shared their good practices and opinions in groups.
Here are some of the feedback we received from the participants after the workshop:
"It was helpful for my future teaching in English."
"I will be a better teacher! I am looking forward to my winter classes."
"It would be more helpful if we could have time to do a teaching demonstration in English."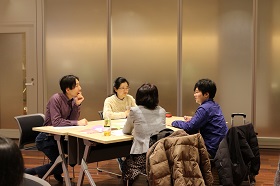 PAGE will continue to hold workshops focusing on the improvement of academic communication skills in English. We sincerely look forward to your participation.
※Click here for a free online program provided by the PAGE project: English Academia.↓
https://utokyo-ea.com
※※Click here for more details of the PAGE project. ↓
https://www.he.u-tokyo.ac.jp/activities/page/