2021年04月21日
[17th UTokyo FFP] New Classes Start Online
We are pleased to announce that the 17th UTokyo FFP started its classes online (conducted live on Zoom).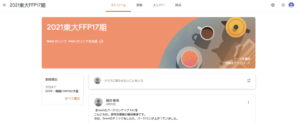 Even in a tough situation where the COVID-19 pandemic has not ended, we received a large number of applications. The 17th UTokyo FFP started with 61 participants in total (Thu/Fri classes) and nine observers from other institutes.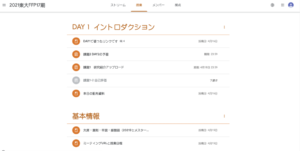 UTokyo FFP has shifted to fully online classes since the 15th program. We will make continuous efforts in delivering and refining UTokyo FFP-like online classes to play a leading role in making education online.