2020年11月06日
"Good Practices" (Online Class / Web Conference Portal Site: Part 2)
Today we would like to introduce the page "Good Practices" from the website "Online Class / Web Conference Portal Site" to you.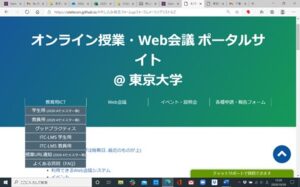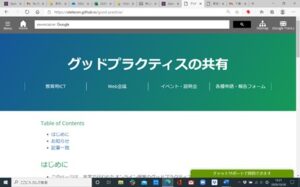 This page (https://utelecon.github.io/good-practice/ )(*in Japanese) is for sharing the good practices of online classes conducted at the University of Tokyo. It offers interviews with the instructors who received a lot of positive feedback from students in the comment section regarding "Classes that used good strategies" in the online course evaluation questionnaire at the University of Tokyo. This time, the target is limited to undergraduate courses.
We completed interviews with 14 instructors as of the end of September 2020 and have been working on publishing articles on various strategies used for synchronous and on-demand online classes. You can narrow down the articles by the number of students and what kind of tools were used.
Interviews with nine instructors are published at this point. We are sure that these articles will be helpful to you even if their fields are different from yours. Please take a look at them!