2017年06月21日
[Report] The 2nd Faculty Luncheon
The 2nd Faculty Luncheon was held today. Handouts are available at the bottom of this post.
Here is the summary and a preview of our next event.
There were about 10 participants from various schools and departments.
—
1) Today's Topic
Today's topic was "Motivation," the same as that of the previous event.
We explained the ARCS Model, related to stimulating motivation, as an introduction to the discussion.
2) Sharing and Discussing Participants' Concerns
Participants first individually thought of how to motivate students in their classes from the perspective of the ARCS model, followed by sharing the ideas in groups of three. Then, the whole participants discussed good examples and methods to resolve their concerns.
Specific concerns and the resolutions to them were discussed as follows:
"What should we do to let students experience success within a 90-min class?"
→・Present the learning objectives at the beginning, and reconfirm them by presenting them, at the end, again.
・Provide the students with time for reflection in groups so that they can review what they learned and get a sense of fulfillment.
・Break down the tasks into small steps so that students can have more chances to get a sense of accomplishment.
"What should we do to help students with low motivation work on their activities in classes where you join as a temporary lecturer in an omnibus speaker series or when you teach in a lecture hall?"
→・Be sure to explain the intention and effects of adopting group activities in your class.
・Design your class in accordance with the students' needs or set the appropriate group size.
3)Reference
Here is the reference for today's topic:
Keller, J. M. (2009). Motivational design for learning and performance: The ARCS model approach. Springer Science & Business Media.
—
The next Faculty Luncheon is scheduled for July.
Details are to be announced. It is planned for the middle or the end of July for now.
The next topic will be "How to Conduct Classes More Efficiently."
We look forward to your participation.
Handouts
June 21 2017_The 2nd Faculty Luncheon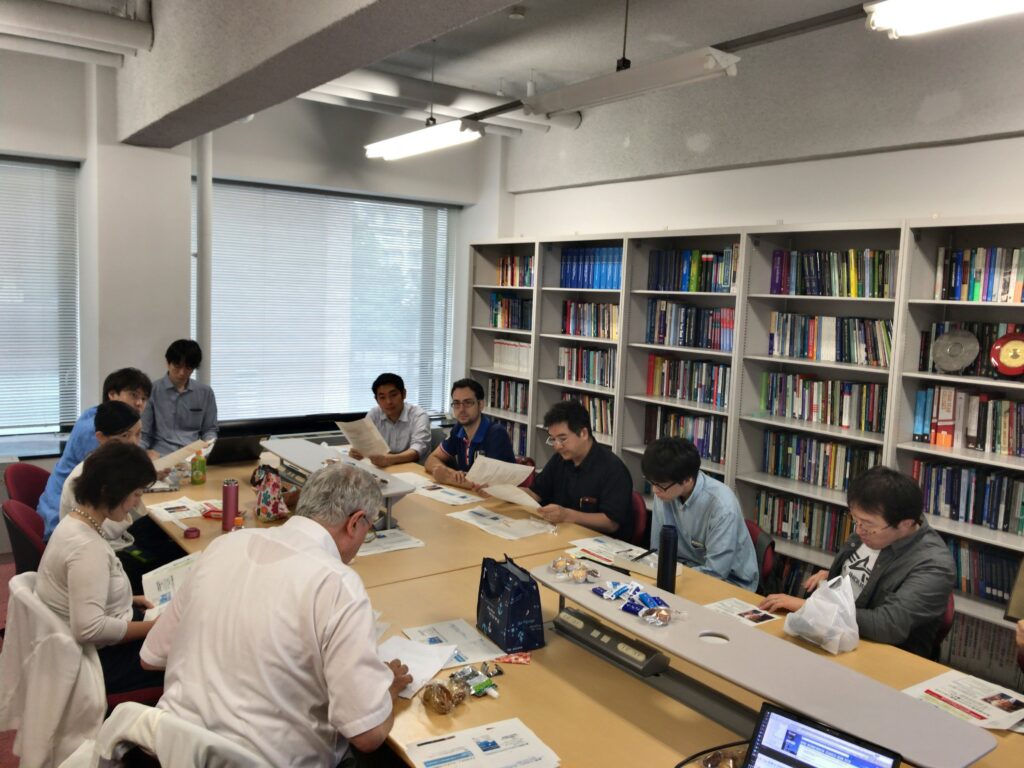 [